Servers used for streaming purposes must meet special conditions, e. g. for speed and stability, but also for other aspects, since not all streaming services are easily available outside a certain region.
Server Choice
In the main screen tap in the 'Connect to' area: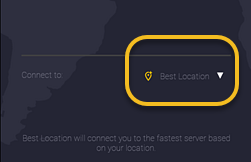 Now switch to the list of countries to be displayed from 'All countries' to 'Streaming friendly'.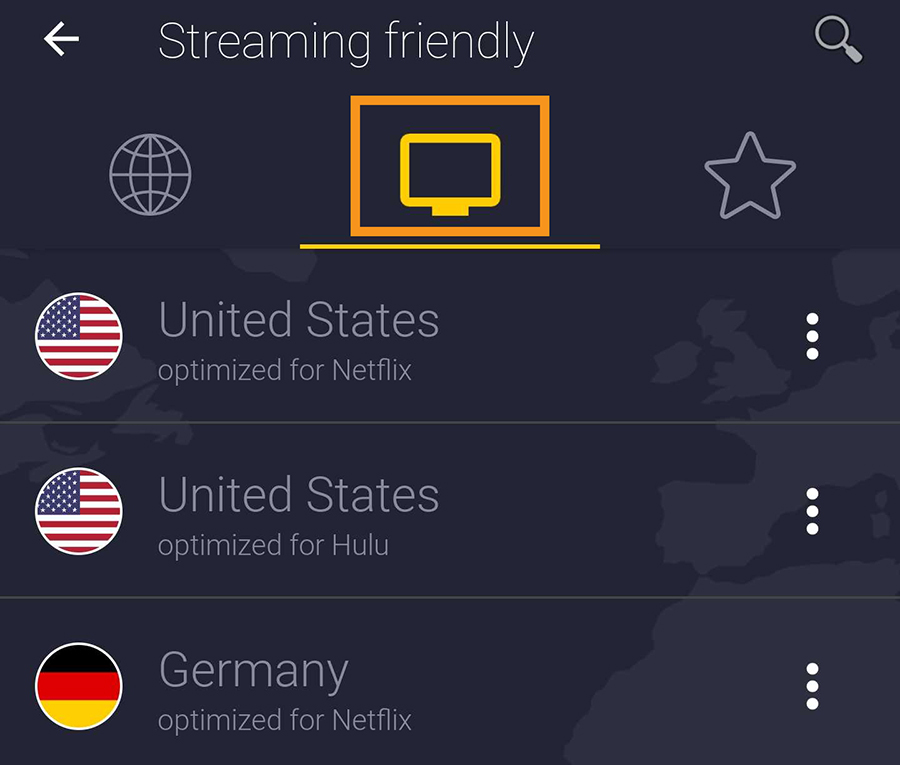 This will show you all countries, where streaming-optimized servers are installed and the service they are optimized for (Netflix, Amazon Prime, etc).
In case you want to stream from a country not included in the streaming list, don't worry. Although a country might be missing here, you very often can still stream your content by manually choosing a country or a single server from the 'All countries' section (see below).
Tap on the entry which corresponds to the Streaming Service you wish to use and the app will connect directly.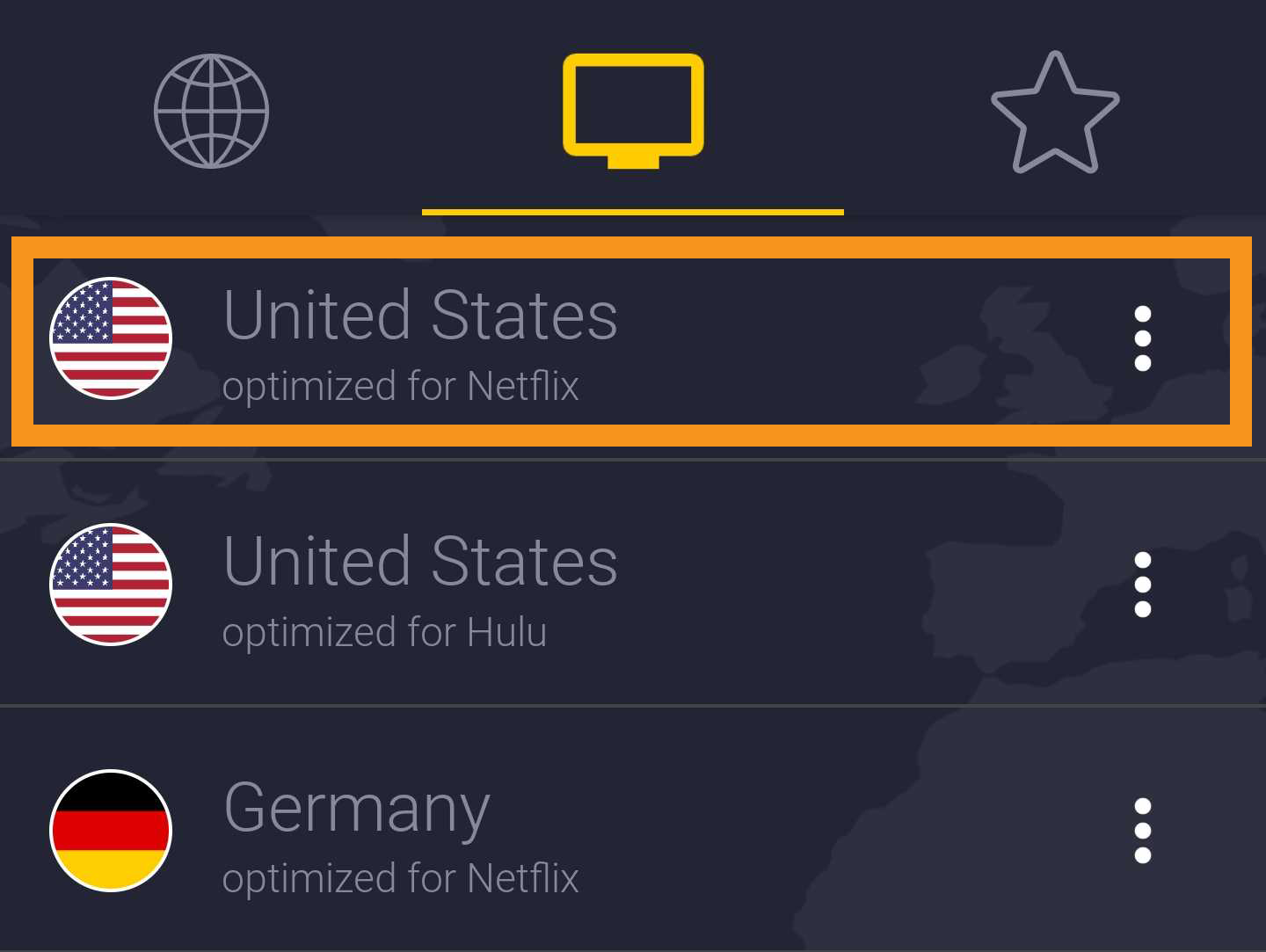 If you want to add a country to your list of favorites, tap on the three dots on the right end of the resp. country entry line.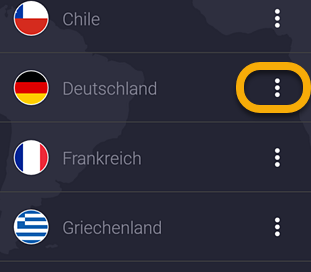 The next screen shows you internal information on the respective country, such as the number of servers available, the total amount of users connected to all servers of that country and the average server load.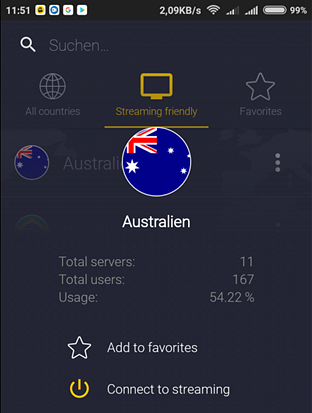 A single tap on the 'Add ...' line will add the country to your list of favorites, a tap on 'Connect to streaming' will start the connection immediately.
Tip: Some streaming apps detect your country of origin simply by the language of its interface or using your GPS data. It's recommended to open a browser then and visit your streaming service directly, circumventing the respective app.
Manual connection
If a country is missing in the section of streaming servers, do as follows:
Open the drop down list:
Activate the 'All countries' section: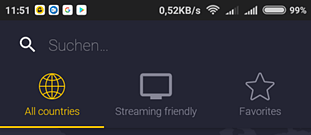 Choose a country (it must be the one you want to stream from), power up the connection and open the resp. platform inside a browser. CyberGhost detects this and employs the respective unblock solutions automatically.
If the streaming service is not available, close the connection, return to the main country list and tap on the three dots in the country of your choice.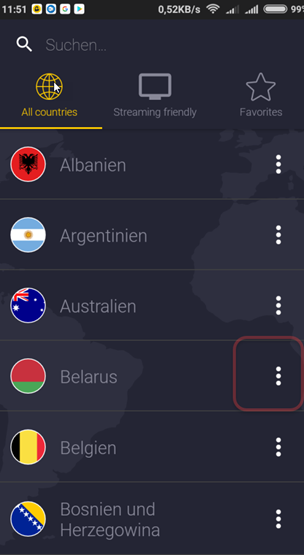 Choose a single server and re-try. Usually the automatic streaming detection activates the needed settings, so in most cases you will be able to watch your content of interest, but in other cases you might need to try out a couple of servers.
It's recommended to add a working connection to your list of favorites. That way you spare some taps and can fire up the respective connection directly.