The CyberGhost app for the Fire OS (Amazon Fire TV's modified Android OS) provides the functionality of a fully featured VPN for your Amazon device with all its advantages, such as anonymization via IP change, streaming, safe transactions, and many more.
You can download the CyberGhost app from Amazon's App Store and use it as a trial version without any limitations, after creating an account with a valid email address. Once the trial period is over, a subscription is mandatory to further use the service.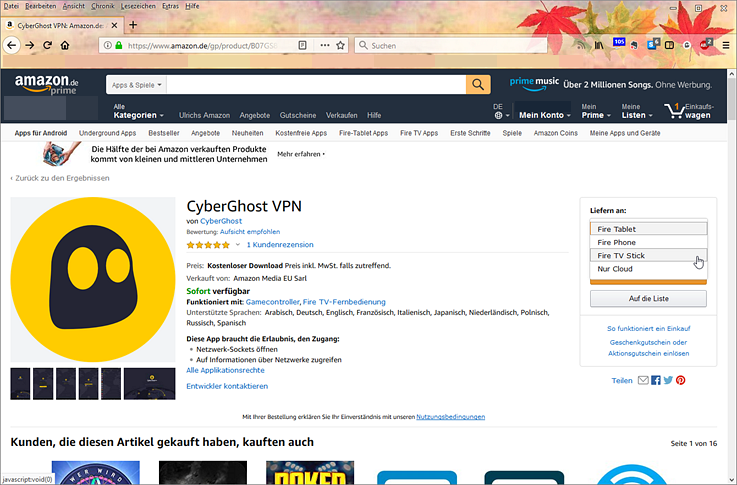 System Requirements & Installation

You need an Amazon device such as the Fire TV box or stick with at least Fire OS 4.6 to use the CyberGhost VPN app.
Keep in mind that first-generation Amazon Firestick does not support the VPN connection.
To install, open Amazon's App Store in a web browser, search for 'CyberGhost' and tap on 'Deliver to'.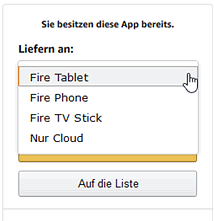 You can send the CyberGhost app to any Fire OS device. However, a subscription will be valid for a maximum of five devices, all running under the same Amazon account.
After sending the CyberGhost app it will be either directly installed on your device or saved to your Amazon cloud, e. g. if the resp. device is offline at the moment.
If sent directly, you will find the app as the current entry on your desktop. It can be started from there. If the app was sent to your cloud space and/or doesn't get installed automatically, access your cloud from your device and tap on the CyberGhost app icon. It will be installed instantly.
Data policy
If you agree, CyberGhost will examine a limited amount of anonymous data that can not be traced back to you as a real person. Please note that CyberGhost DOES NOT spy on your traffic and/or analyze any individual data. Instead CyberGhost offers a unique and strict No-Logs policy, which keeps your data private, no matter which server you use or in which country a server is located. Also you can opt-out from any data examination by deactivating the respective option in the app settings.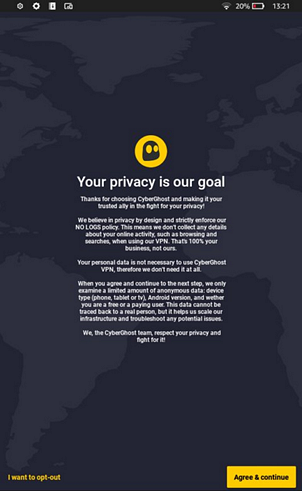 The CyberGhost app also needs your allowance to launch and run a VPN connection. Please agree to grant CyberGhost this right. It serves basic CyberGhost functions and in no way mean any harm to your device or your data.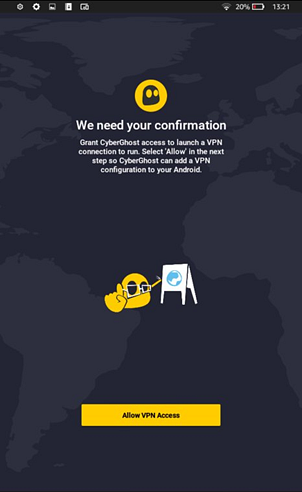 After installation tap on the CyberGhost icon on your desktop to start it.