Right after installing CyberGhost on your Android TV, the app starts with the Log-in screen. If you already have a paid subscription, you can simply login with your Username and Password, or create a 1-day trial.
1. EXISTING USERS:
- Simply enter your username and password and press Login!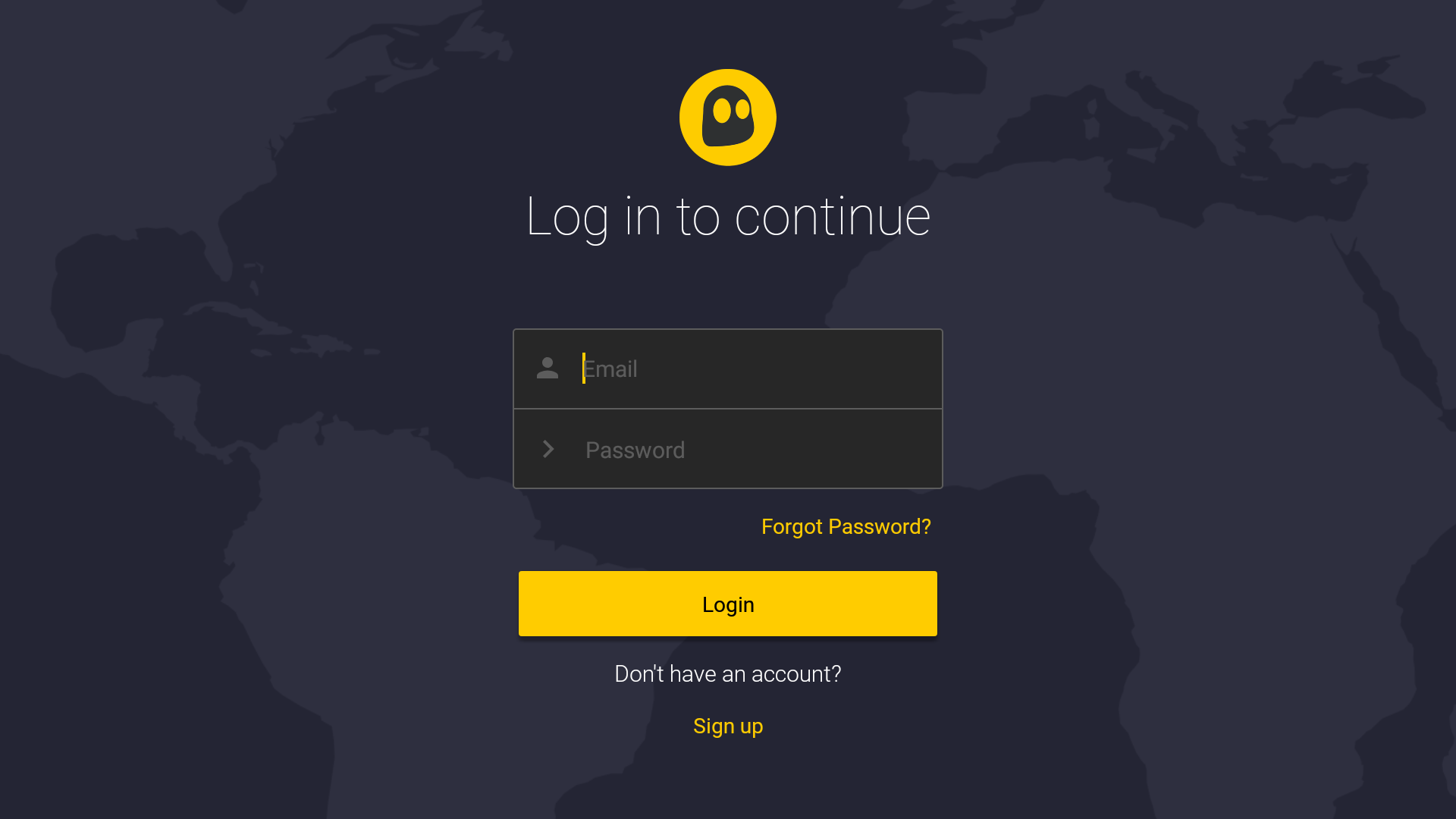 2. CREATING A TRIAL:
- To create a 1 day trial account, press the "Sign up" option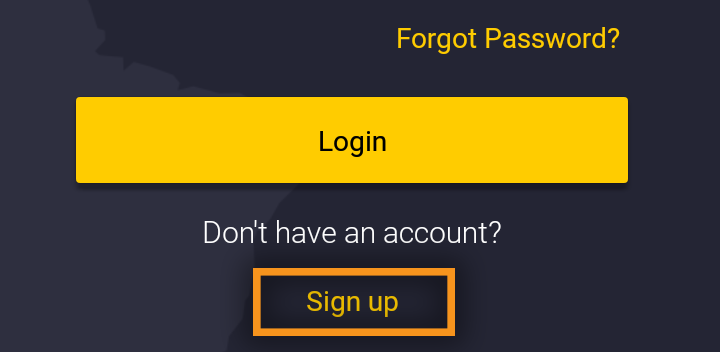 - At the "Create a new Account" screen, enter a VALID email address and choose a password for your new account > press "Sign up"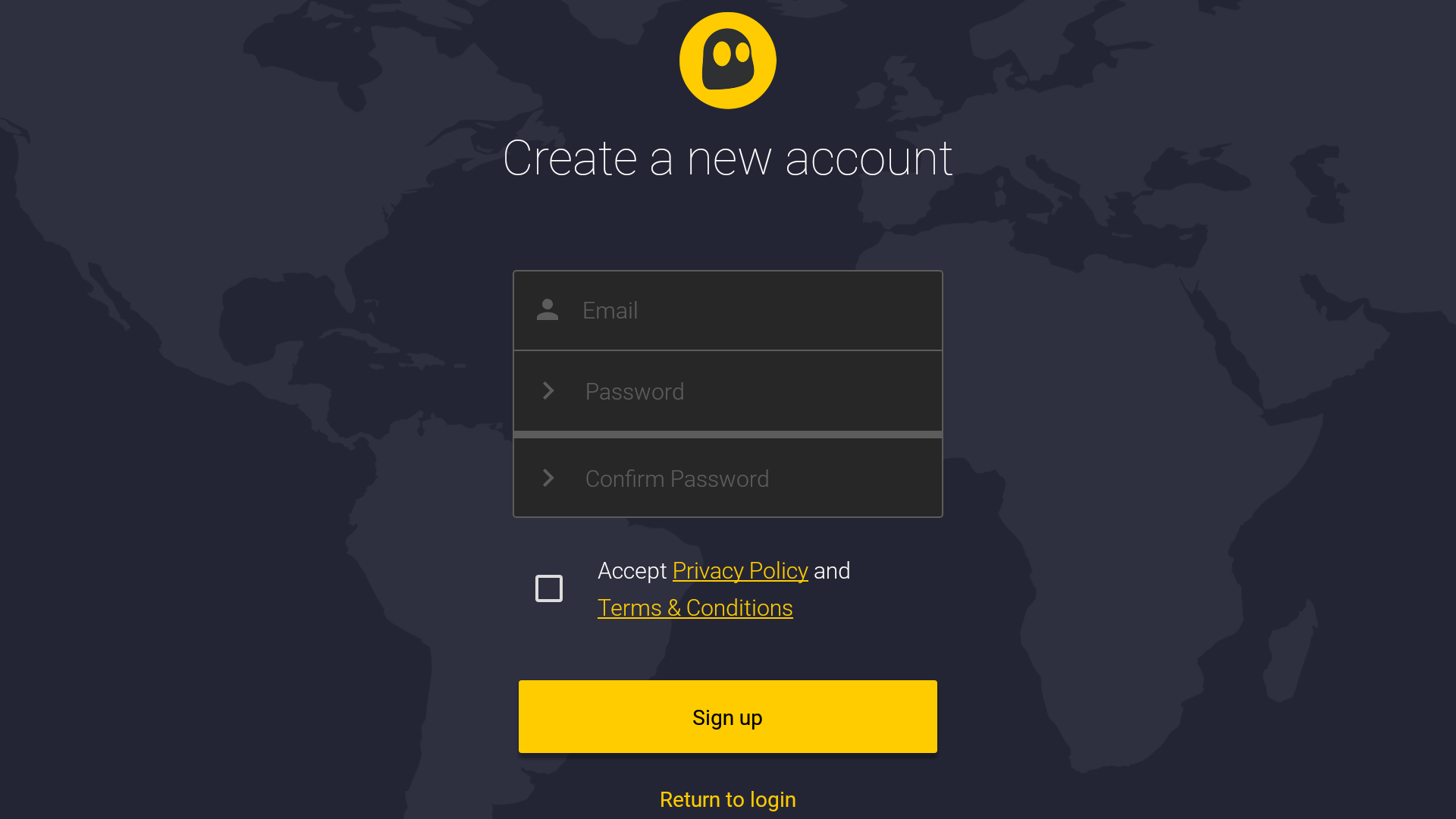 - At the next screen, press Start your trial and you'll receive an email with a Link to confirm validate the account (this needs to be used in order for the trial to start)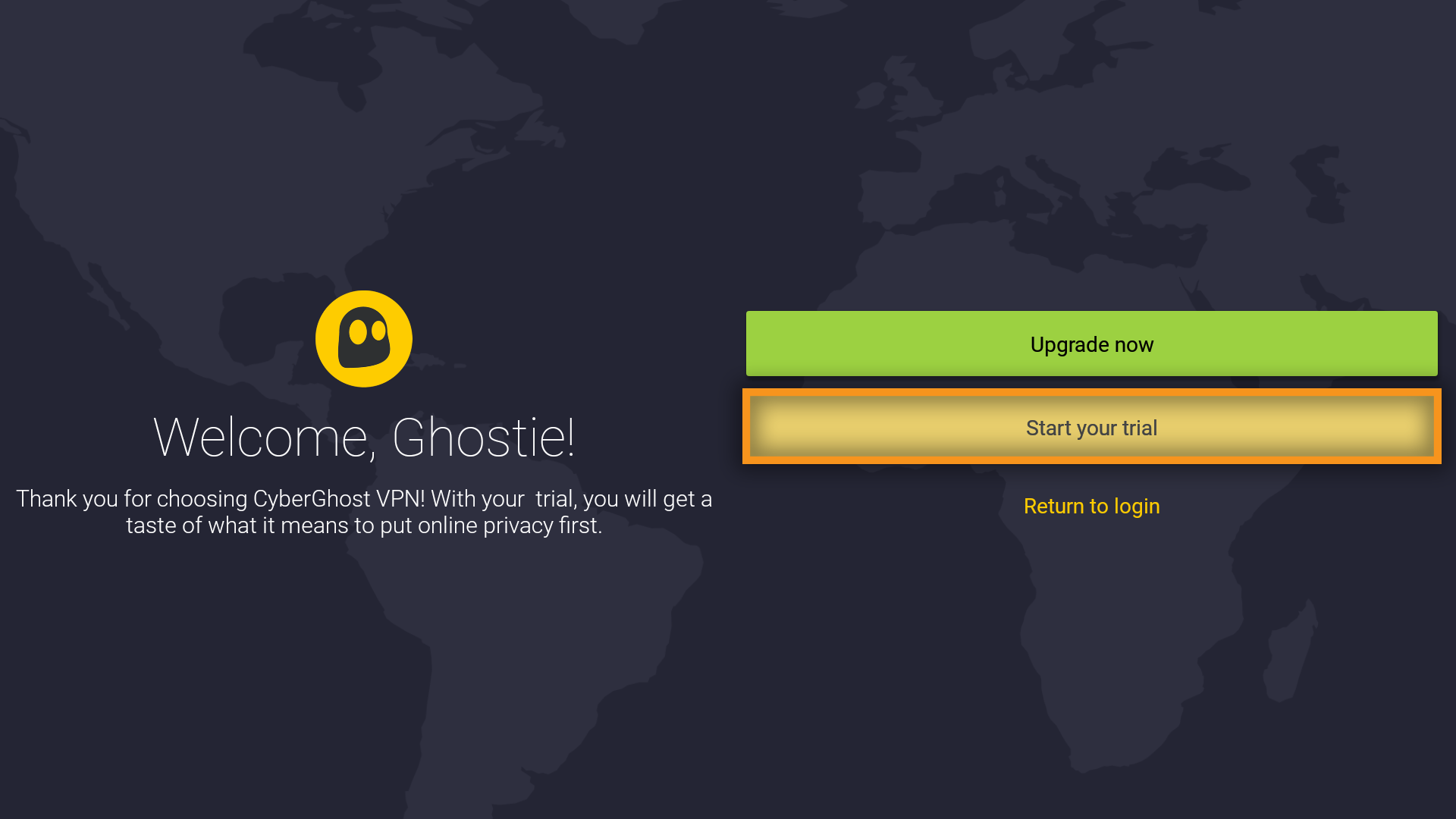 - Finally, you can press the "Check activation" option to update the app and your trial will start